Hazel Grove Osteopaths have
good cause to celebrate. Apart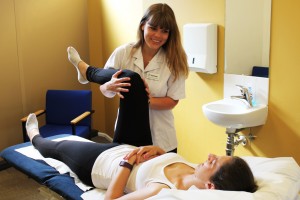 from helping local people with
back and neck pain for over 32
years they have also won a top
award for customer service,
with whatclinic.com, beating
all other surgeries in the UK
including medical and dental, to this coveted
prestigious award!
We are THIS MONTH offering £5 off a consultation and treatment (usually £43 for 45 mins) for all patients new to our practice! So dont delay, chosen to be pain free?